We Invite You to Join
The Hidden Brotherhood

And Enjoy A Wonderful New Life of Friends, Money and Power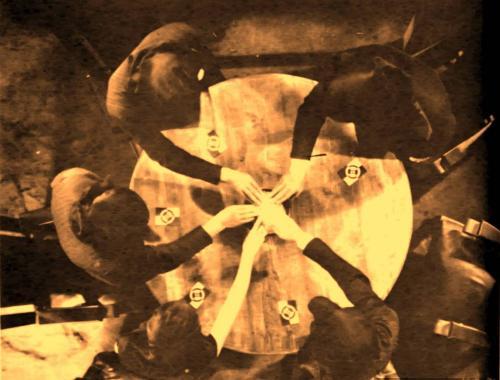 The Hidden Brotherhood (Adelphon Kruptos) is the only organization of its kind in the world today, a real secret society for real people. It does not restrict its membership solely to those born into wealth, privilege and power, but opens the doors of fraternal friendship to those who desire and need most to overcome the limitations of their past circumstances.

Through superior knowledge and an organized hidden brotherhood of power, we shall each and everyone of us attain to wisdom, wealth and success.

WEALTH - POWER - SUCCESS - For All Members, obtained and shared though the Hidden Brotherhood's secret knowledge and hidden circles of power — these are our aims.

The Hidden Brotherhood teaches a secret system of power, hidden knowledge and united brotherhood which can raise the poorest and most humble of men into the ranks of the rich and powerful, and achieve even the most impossible dream.

The venerable sages of ancient times taught that if two or more people would unite their inner forces, together they could conquer the world, even though alone they might be weak and powerless. Joining forces, we become Stronger United, and can achieve great things which we cannot obtain alone.
The Hidden Brotherhood offers the bonds of brotherhood to anyone with a brave heart and a daring spirit who will cast their fortunes with us. We will lead you upon the path to power and a brave new life filled with golden opportunities, friends, money and success.
"A wise and good man in a high place tries to make the widest possible distribution of his beneficence. Like a hungry tiger he seeks out the right people to help him fulfill his laudable aim. Such zeal is without blame."
Secret Brotherhood of Power- Stronger United - Worldwide Membership - Friends and Opportunities - Money Mysteriously Provided - Find Your Soul Mate - Learn the Secrets of the Ages - The Science of Power & Success - Achieve Harmony of Body, Mind & Spirit - Secrets of Health, Longevity & Immortality - Purpose & Fulfillment in Living
All contents © 1989-2013 by The Hidden Brotherhood

Visits worldwide since March 4th, 2013